Application & Data Integration

Connect to Over 80 Different Data Sources Without Coding

DataSpider Servista Features
Easily Integrate a Wide Variety of Environments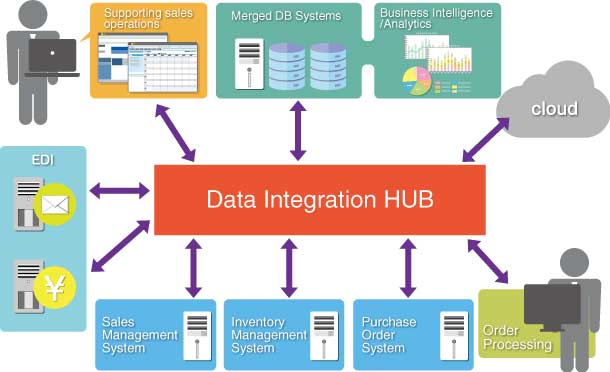 DataSpider Servista acts as an integration hub for large volumes of data and handles a wide variety of functions, formats, and systems. You can easily connect, bundle, convert, or remove data sources with the GUI and flexible connecting adapters.
Any data can pass through DataSpider Servista. Connect your devices, applications, and services to enjoy the benefits of full integration. Data is your lifeblood, and now it's where you need it.
Not only is DataSpider Servista quick and easy to set up, but your enterprise will retain flexibility moving forward. The processes you connect using DataSpider Servista can evolve as your needs change.
Integrate Cloud & On-Premises Systems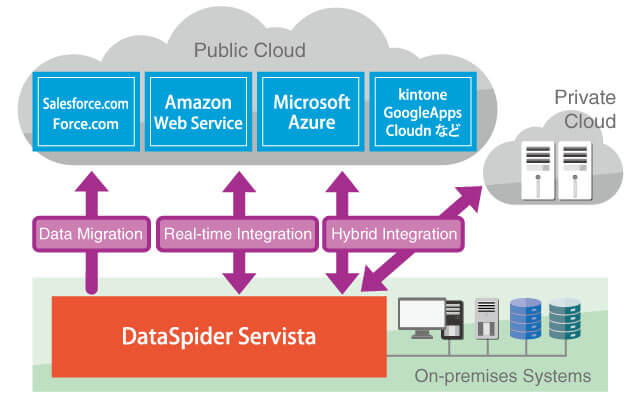 By using DataSpider Servista as your data hub, on-premises systems can be integrated with public and private clouds. Setting up is easy and will enable you to make changes efficiently as needs change.

Improve Your Business Intelligence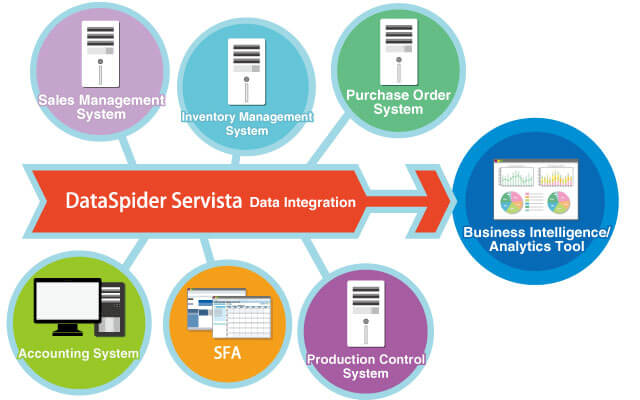 The obstacle for successful implementation of intelligence analytics is insufficient data. The appropriate data must be identified, collected, and processed. DataSpider Servista collects data from both inside and outside your company, then selects only the data required ensuring greater accuracy for your BI analytics.
Enable IoT Integration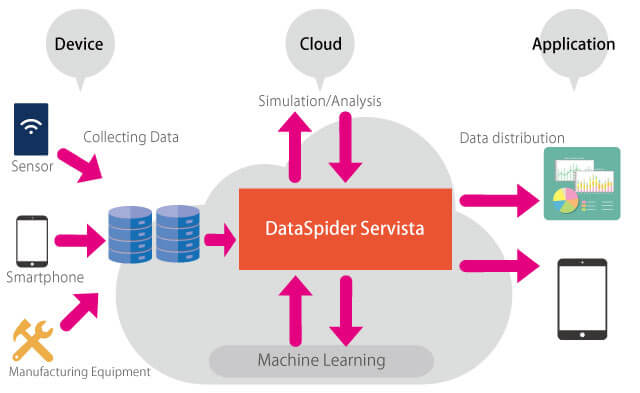 Our world is increasingly interconnected through cloud services, applications, and devices. DataSpider Servista works seamlessly with IoT development, rapidly cooperating with anything that can configure IoT.

---
DataSpider Servista is available as a downloadable package and is mainly used on-premises.
For usage examples, please see our Case Studies.
To confirm compatibility with your systems, please see our Operating Environments Database.
To download brochures or watch introductory videos, please see our Product Resources.