Enterprise Software Vendor Automates Accounting Operations
USER PROFILE
Saison Information System Co., Ltd. (herein, "Saison") was established in 1970 to integrate the information processing functions of the Seibu Distribution Group (currently the Saison Group) and create a new information service business. Presently involved in the development of systems for credit card business, and providing a variety of solutions such as ASP services, central management services, and packaged products including HULFT, which has a high market share in file transfer software.
Saison uses the DataSpider Servista (herein, "DataSpider") platform for data integration to streamline its marketing operations. DataSpider features numerous adapters that connect different systems to automate accounting operations.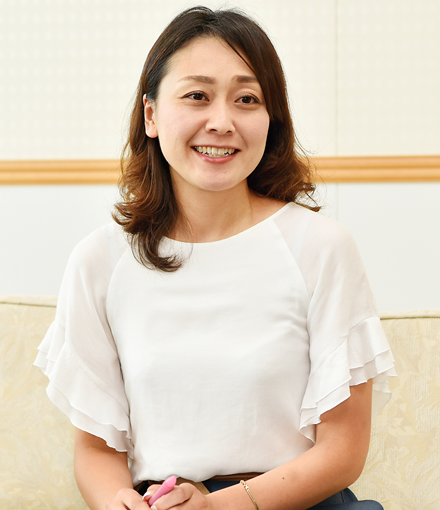 Seiko Yokoi
Corporate Planning Department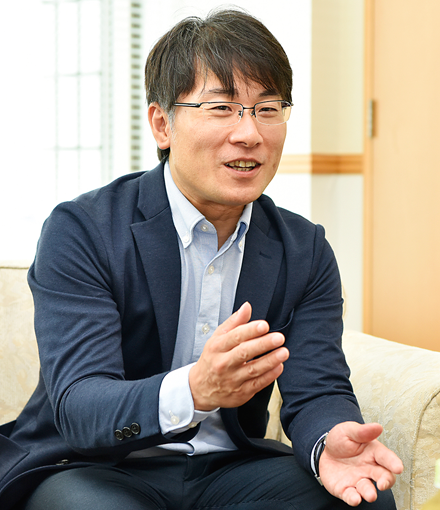 Shuji Takahashi
Manager
Information Systems Dept.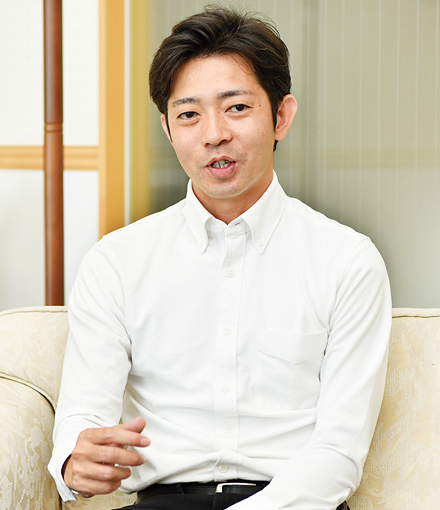 Takeo Tanaka
Information Systems Dept.
Takamasa Sasaki
Information Systems Dept.
Results
Set Up Time

2 Weeks
Manual Work Hours
Reduced by

300-hours per year
In-house Payment Statement

Completely Automated
Background: Urgent Need to Streamline Accounting Operations
To automate their incoming payment clearance process*, the company integrated multiple in-house systems. This was achieved using DataSpider Servista (herein, "DataSpider"), a data integration platform with a large variety of adapters for smoothly connecting different systems.
* The process of verifying that payment for accounts receivable has been collected from a business partner and changing the status from "unpaid" to "paid."
DataSpider was successfully used to increase the efficiency of incoming payment clearance operations including the automation of unpaid receivable report generation and emailing of payment details.
Re-Thinking a Labor-Intensive Process
Since setting their new midterm management goal, "To become the top in the field!" in March 2017, Saison Information Systems has been advancing seven core strategies including new business creation.
The company's efforts to optimize operations and cost efficiency focus on projects for the renewal of IT infrastructure and business process re-engineering (BRP). Having achieved improved profitability, as a result, their Corporate Planning Department is researching ways to increase the efficiency of their receivables management further; specifically, incoming payment clearance.
"Depending on delivery times and inspection conditions, obviously we are faced with irregular orders for which payment cannot be collected on the due date. The process of checking and clearing these orders always took a lot of time," explained Seiko Yokoi, in charge of incoming payment clearance operations.
When performing incoming payment clearance, the department checks the receivables and business partner information with the payment data, and then clears it. The data that is used for inbound payment clearance is contained in the system, but because it is fragmented, it could not be readily utilized for clearance operations.
Yokoi added, "Verification was also made difficult by the fact that many items existed with equal sums, and that customers classified items differently than our SAP accounting system did. To deal with this, we had to extract the necessary information from each system, such as the sales management system and the case management system, process the data, and then verify it. Because the period in which we collect payments sometimes overlaps with the closing of our monthly accounts, we spend more than 360 hours per year on just clearing incoming payments! From some business partners, we collect about 900 receivables per month. Half of these we had to extract, verify, and clear manually."

DataSpider Enabled Rapid and Efficient Implementation
To solve these issues, Seiko Yokoi consulted with Takamasa Sasaki of the Information Systems Department. He recalled, "I was told that they wanted to solve this issue immediately. Since other products tend to be labor-intensive, I immediately recommended DataSpider as the appropriate choice."
Initially, the company only wanted to increase the efficiency of their incoming payment clearance operations. However, they also began considering automating the generation of overdue unpaid receivable reports. In response to requests from business partners, they also wanted a system that delivered payment details by email.
"We figured that if we could extract data from our systems and clear incoming payments, then we should also be able to use the data for other purposes after acquiring it," said Seiko Yokoi.
The decision was made to use DataSpider to meet all of these needs.
Results: Operations Reformed in Just Two Months
With the integration complete, DataSpider now acquires data from databases that differ for each system, such as Oracle and PostgreSQL, after which incoming payment clearance and form generation can take place.
To perform incoming payment clearance operations, DataSpider checks payment data from the bank with payment details from the order management system, the case management system, and payment details of the business partner.
For unpaid receivable reports, DataSpider collects information that needs to be included, expands the data into the right format, and presents it to each department for verification and reporting.
To provide business partners with Saison's payment details, DataSpider outputs data from the accounting system into their payment statement format, and by connecting to Outlook in Office 365, it can automatically attach and email the details to the business partner (see the figure).
"How would things look if we did not have DataSpider as a data integration platform? Thanks to its large variety of adapters, we could apply an agile approach to test and inspect anything as soon as it came to mind, without having to develop an interface from scratch, even for different environments," said Information Systems Department Manager, Shuji Takahashi.
The company was able to implement the operational reforms for their incoming payment clearing process in a mere two weeks. Including the time it took to implement automatic unpaid receivable report generation and process their payment details, the whole system was up and running after only two months-a remarkably short time span.
"I was surprised that the project was so easily realized, without adding any resources, and while continuing daily operations as normal," explained Takeo Tanaka from the Information Systems Department.
"If we did not use DataSpider, we would have needed to create specialized interfaces to connect the different systems. Had we done things the conventional way, we would have devoted a lot of effort from development to operational maintenance. Besides, if you create separate interfaces for each connection, the complexity level rises, and we would probably not be able to deal with the speed and changes required to keep up with the needs of the company. With DataSpider it became possible to solve these issues all at once."
Other advantages of DataSpider are its ability to automatically create composite specifications, its high reusability (from a development standpoint), and its high maintainability (from an operating and maintenance perspective).
Thanks to these reforms, several results have been achieved. The incoming payment clearance process has been shortened by more than 300 hours, unpaid receivable reports require zero work, and their payment details can now be generated completely automatically.
"In the past, everyday tasks took up much of our time so that we could not try anything new. Now, we find ourselves in the company of a partner that thinks alike, and we realized that if we tried, we could take up new challenges. For us, this was of immense value," said Seiko Yokoi.
Learn More About DataSpider Servista
Notes
HULFT and other products related to HULFT are registered trademarks or trademarks of Saison Information Systems Co., Ltd.
DataSpider Servista is a registered trademark of APPRESSO K.K.
Oracle is a registered trademark of Oracle Corporation and its subsidiaries and affiliates in the United States and other countries.
PostgreSQL is a registered trademark or a trademark of PostgreSQL in the United States and other countries.
SAP is a registered trademark or a trademark of SAP SE in Germany and other countries.
Tableau is a registered trademark or a trademark of Tableau Software Inc.
Microsoft, Windows, Microsoft Azure, Excel and SQL Server are registered trademarks or trademarks of Microsoft Corporation in the United States and other countries.
kintone is a registered trademark of Cybozu Corporation.
The company names and product names described in this document are trademarks or registered trademarks of their respective companies.
Trademark notations (TM, ®) are not necessarily added to the system name, product name, etc. described in this document.
The information in this document is current as of September 2017 and is subject to change without notice.