Managed File Transfer (MFT)

Fast, Secure, Reliable, and Auditable. Easy Setup.

HULFT 8 Overview
Providing a New Level of Stability, Reliability, and Security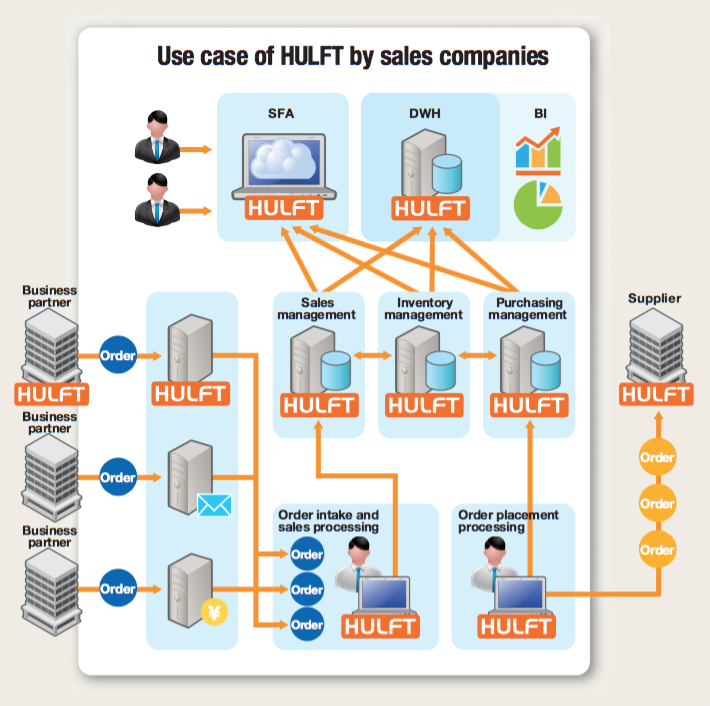 HULFT 8 is next-generation managed file transfer (MFT) middleware used by leading enterprises for sending mission-critical data reliably, securely, and efficiently.
Robust and powerful enough to be used as the foundation of your business infrastructure, HULFT can handle character code conversions, connecting with different operating environments, and dealing with a range of file and code system types. By using industry-standard TCP / IP protocol security, HULFT delivers your data faster and won't over-burden your network.
Compatible with a Wide Range of Operating Systems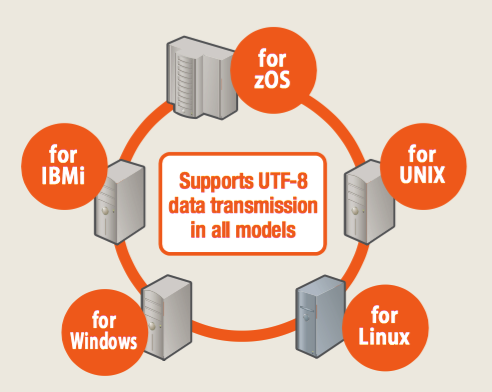 As would be expected, HULFT is compatible with UNIX, Linux, and Windows. It also supports mainframe operating systems such as z/OS, MSP, and VOS. HULFT even works with mid-sized systems running i5/OS.
With HULFT, seamless data integration between a wide variety of business applications is possible. Transfer files between your enterprises' different locations, or with external organizations. HULFT is becoming the standard for managed file transfer (MFT).
Run the Transfer from Either End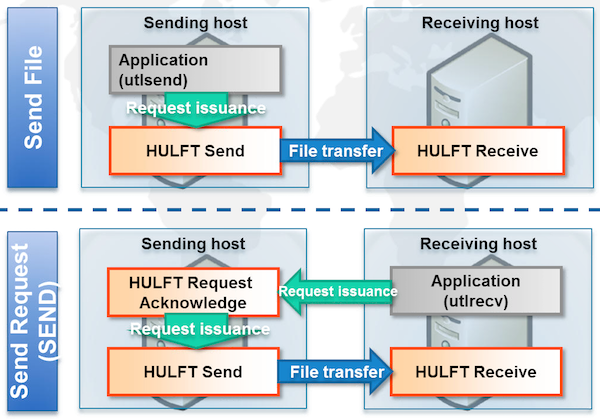 Depending on the requirements of your operation, file transfers can be run from either the transmitting or receiving server, thereby giving you greater flexibility and more options.
File transfers are done with HULFT instances installed on both the sending and receiving server. The sending server can use a push-type command, known as a "Delivery Request," to send the files to the receiving server. Alternatively, the receiving server can use a pull-type command, referred to as a "Transmission Request," to initiate from its side.
Easily Automate Processes With HULFT Script
Easily set up automated processes that execute before or after a file transfer using HULFT Script.
No coding required - just use our GUI.
Save time and resources.
Stay flexible and allow for future changes.
HULFT 8 is available as a downloadable package and is mainly used on-premises.
For usage examples, please see our Case Studies.
To confirm compatibility with your systems, please see our Operating Environments Database.
To download brochures or watch introductory videos, please see our Product Resources.