Private Cloud Data Integration

Meet compliance requirements without compromising performance.

Struggling to Exchange Data with Remote Operations or Business Partners?
Nowadays, due to compliance issues, companies struggle with exchanging data via the internet securely and conveniently.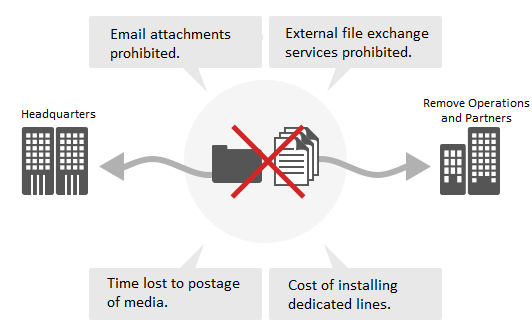 Resolve Issues with Private Cloud Type Data Integration Infrastructure
HULFT-WebFileTransfer combines high security and flexible system integration to enable secure and efficient data exchange via the internet.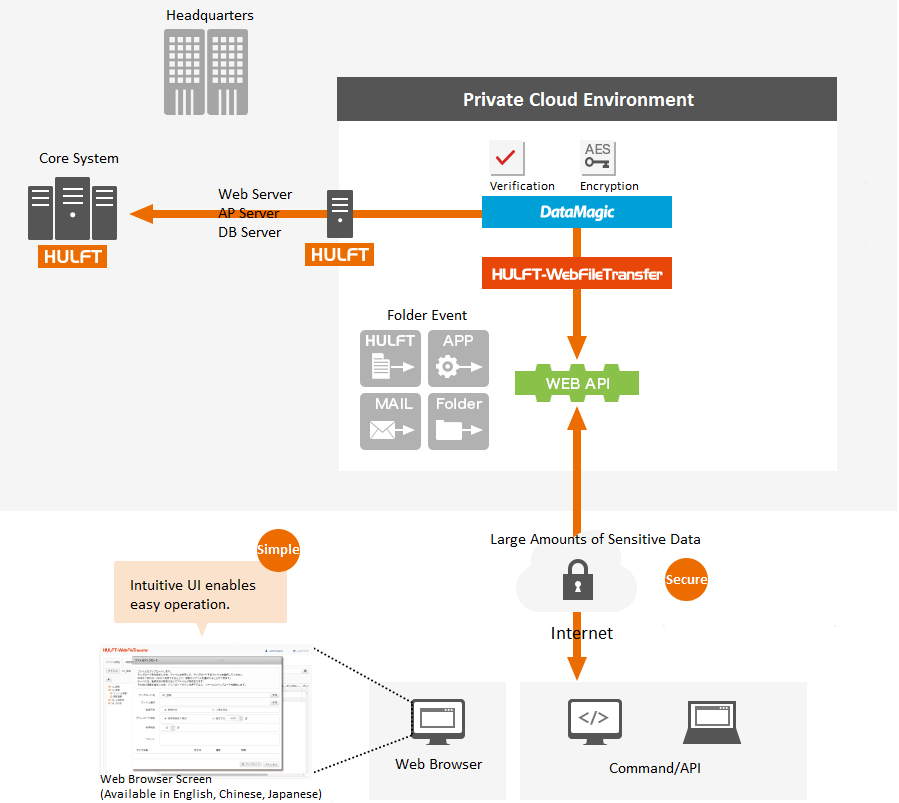 Note: You can develop your own client (native application or web application) using the HULFT-WebFileTransfer API.
For usage examples, please see our Case Studies.
To confirm compatibility with your systems, please see our Operating Environments Database

.
To download brochures or watch introductory videos, please see our Product Resources.